Based on the "Once you figure the puzzle out, you will know you have figured it out" leads me to believe that the thing we are looking for is some sort of contact information or a location to turn in some sort of passphrase or notice that the puzzle has been solved.
Based on that idea, a QR Code could be a relatively easy way to pass off a good bit of information. Combine that with the lights, and we have a theory.... 
Numbers of Lights -
49
49
56
49
85
49
85
49
49
49
49
QR Code specifications - One type of QR Code can be a 21x21 grid of pixels.
If you take the days that have 49 lights - 9 of them - that gives you 441 "pixels" which is the same as 21x21 needed for a QR Code.
Attached are the 2 grids that have been generated by Ewige here - http://www.reddit.com/r/holidaybullshit/comments/1tqgxi/cah_12_days_of_bullshit_envelope_lights_theory/
QR Code through Red Envelope
Edit
So, to expand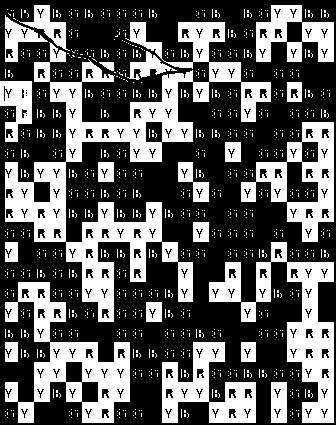 on this thought, I looked at the "QR CODE" through a red envelope, which turned all the R/Y to white and BVG to black.  I then turned that into a B/W bitmap, but I can't get it to look like a QR code with the distinctive squares in the corners.  Any ideas from this?
Same as above, but in original order of days.
Edit
This version is the original order of days, turned into B/W.